5.5-inch plate with rings in Blue.

8 3/8-inch plate in Egyptian Lustre (black stretch).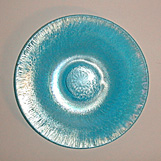 9-inch plate in Blue (note star in base, this shape star is unique on Diamond plates however there are some Imperial cheese & cracker plates with a different star base).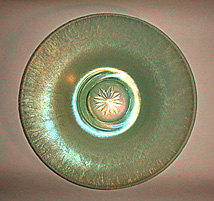 11-inch plate in Green (note star in base).